Document Indexing
Define custom index fields to simplify document retrieval. Index fields can be text, numbers, currency, dates and more. Create Index Templates to apply sets of index values to documents automatically. Upload .csv files containing index values that can be used for easy document indexing.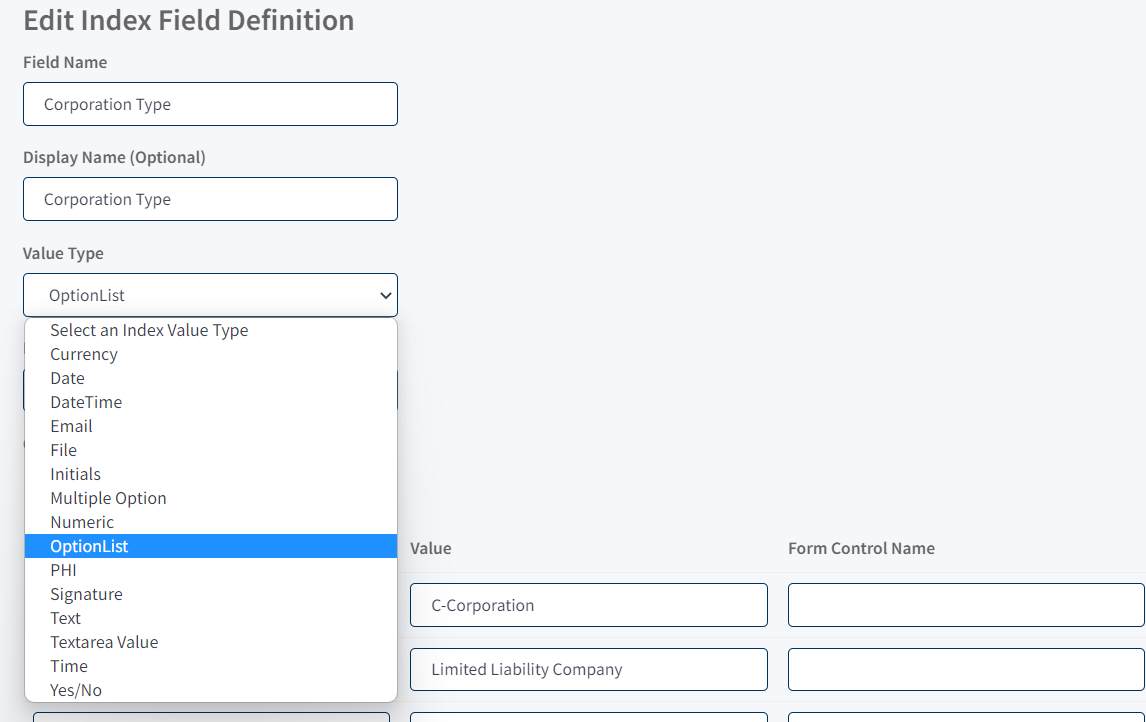 Index Value Types
Indexing a document is the process of assigning values (invoice numbers, dates, etc.) to a document so that it can be easily searched and retrieved later. Select custom index value types to simplify searches and optimize document organization. Choose from a large assortment of index value types to meet your individual needs.
Upload Index Templates
One of the more powerful features of Documents4Me are index templates. Index templates allow you to upload .csv files containing index values that can be used later for document indexing.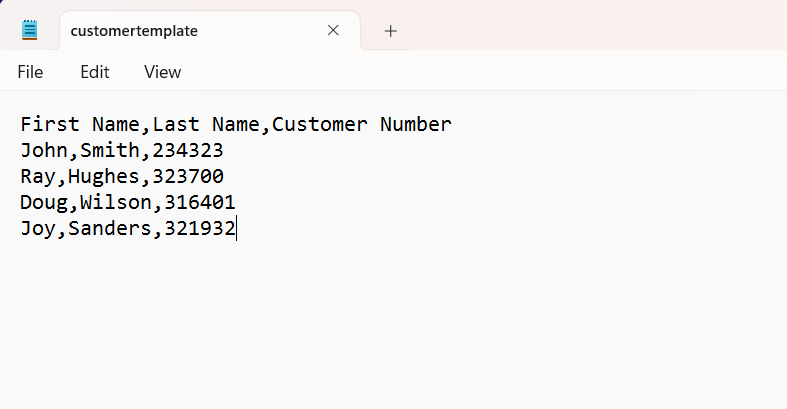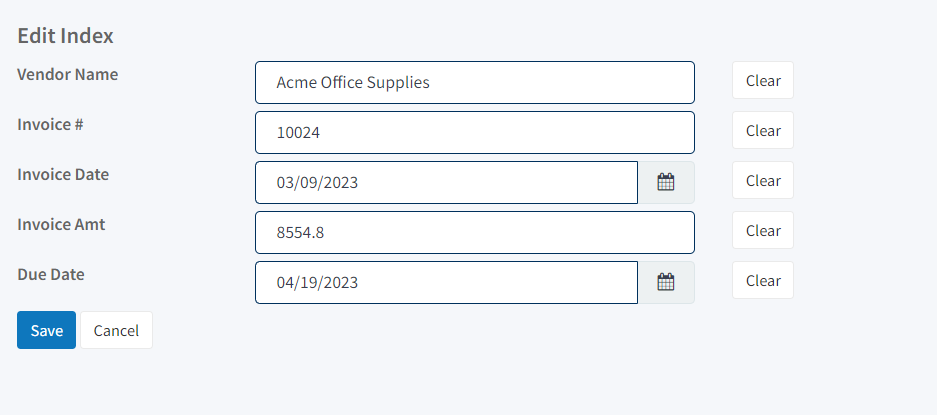 Edit Index Values
You may edit or remove index values at any time.
Edit & Update Index Templates
If you need to make changes to an existing index template, simply reupload the updated file. A powerful feature of Documents4Me is its ability to detect duplicates in index template uploads. If you attempt to upload an existing index template file, the system will detect it and give a visual indicator of which records are duplicates. You can either cancel or choose to update the existing records, in case you are correcting a typo in one of the data fields. In this case, you may update the records and submit the template. You will then see that the records were updated.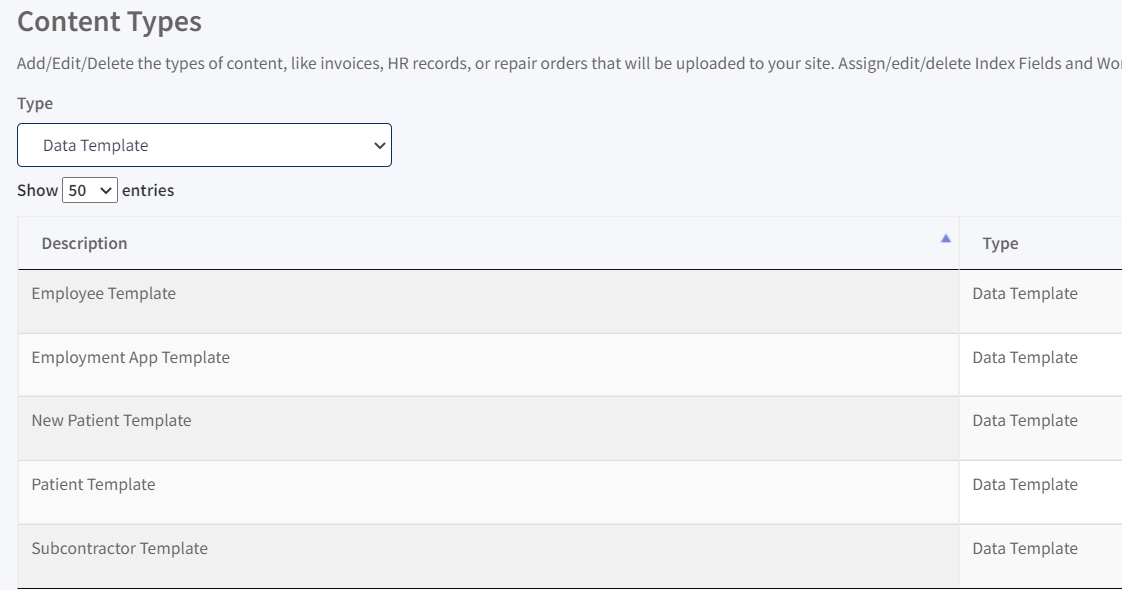 Interested in seeing what Documents4Me can do for your organization?
Try Risk-Free For 30 Days.